Learning Center
Supporting a Healthy Bladder with Healthy Weight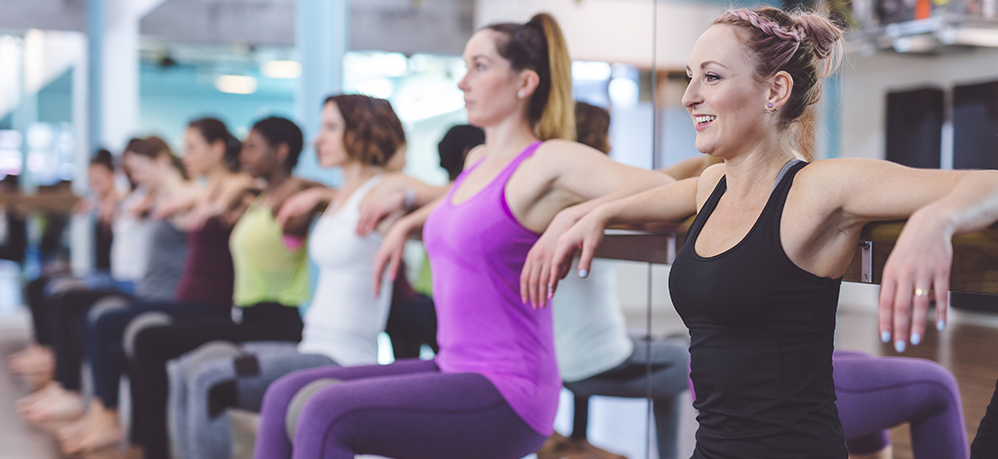 The material provided below is for informational purposes only. It is not intended to replace the diagnosis or treatment by a qualified healthcare professional. You should always seek medical advice before consuming any new medicines or supplements. AZO products referenced on this website are not intended to treat, cure, or prevent any disease such as overactive bladder, urinary tract infections, or vaginal infections.
The modern woman does it all—from working a full-time job, to raising a family, to tending a home and maintaining a social life. Sometimes weight management can be put on the backburner as the number of tasks pile up. Maintaining a healthy weight is beneficial to overall health1, but did you know there is a connection between your occasional loss of bladder control and your weight?
The Weight Factor
Carrying excess weight can be a part of the problem.
If you experience the occasional frequent urge to urinate you understand the frustrations of interrupted sleep and embarrassing frequent trips to the bathroom. In fact, millions of women experience occasional urgency or wake up during sleep to go to the bathroom.
Carrying excess weight can be a part of the problem, it can add pressure on your abdomen, pushing down on the bladder. This can increase the urge to go to the bathroom more frequently.2
Eating Healthy and Staying Fit
While it is sometimes difficult to find time to focus on your weight when you are living a busy life, there are easy ways to address weight management without adding more tasks to your already busy life. Start by thinking about the types of food you eat. Simple diet changes, like substituting excessively sugary and processed foods for healthier options, will leave you feeling better and help with weight control. Eat plenty of fresh fruits and vegetables and stay hydrated to promote increased metabolic activity.
Staying fit is the next step. When you don't have time to go to the gym, incorporate simple exercises into your day. Take the stairs instead of the elevator when at work or the mall. Running an errand? Consider grabbing a helmet and biking your way toward fitness. Start your weekend with a morning jog to enjoy the fresh air while also burning some calories.
Hope is Not Lost
We know that dealing with the symptoms of frequent occasional urgency to urinate can be annoying and frustrating. Finding ways to incorporate healthy eating and staying active can aid in weight management—which can be a saving-grace when it comes to addressing occasional bladder control issues.
There are also a number of supplements that can help, like AZO Bladder Control® and Weight Management—with ingredients to help address feelings of urgency and to promote healthy weight management you can go less and worry less. *
It is formulated with Go-Less®, a blend of naturally-sourced pumpkin seed and soy germ extracts to strengthen the bladder and help maintain control. Additionally, it contains Synetrim® CQ, a naturally sourced botanical, which helps to balance serotonin levels and your metabolism which aids in healthy weight control.*
Easy to use and available in the feminine hygiene aisle, combining AZO Bladder Control® & Weight Management with a few healthy diet changes and fitness routines can help you tackle the feelings of occasional frequent urgency so you can spend your days and evenings exactly how you want.
AZO Bladder Control® of DSM.
Go-Less® is a registered trademark of Frutarom.
Synetrim® CQ is a trademark of Icon Group, LLC and is protected under U.S. Patent 7,175,859.
1 Aim for a Healthy Weight https://www.nhlbi.nih.gov/health/educational/lose_wt/index.htm
2 Bladder Control: Lifestyle Strategies Ease Problems https://www.mayoclinic.org/diseases-conditions/urinary-incontinence/in-depth/bladder-control-problem/art-20046597?pg=2
Infographic
How AZO Bladder Control
®
works in your body.
Article
Allow us to introduce you to: your bladder!
Article
Here are a few foodie tips to help you maintain bladder control.