Learning Center
How your vaginal microbiome changes during pregnancy
And why a vaginal health probiotic should be part of your daily regimen.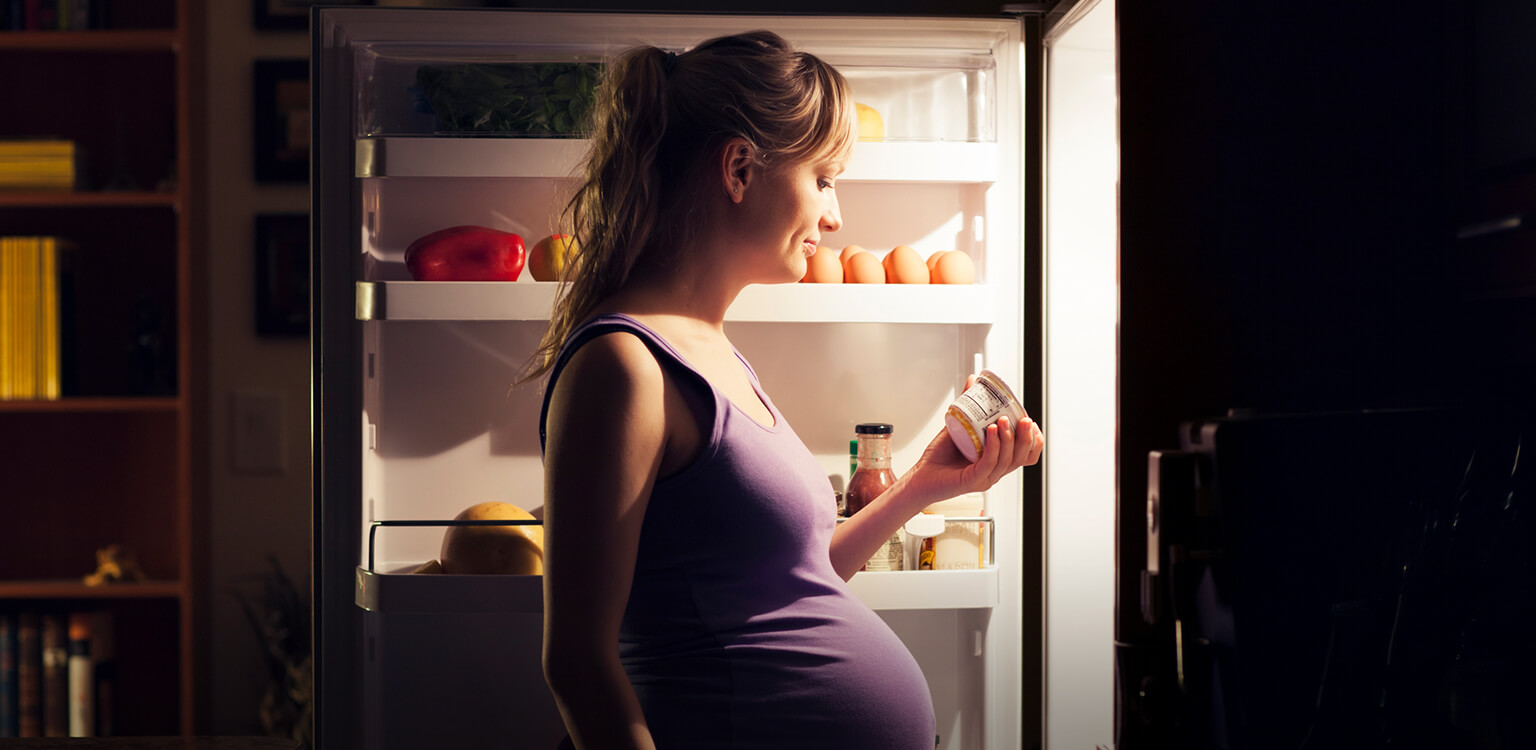 The material provided below is for informational purposes only. It is not intended to replace the diagnosis or treatment by a qualified healthcare professional. You should always seek medical advice before consuming any new medicines or supplements. AZO products referenced on this website are not intended to treat, cure, or prevent any disease such as overactive bladder, urinary tract infections, or vaginal infections.
There is no shortage of changes your body goes through during pregnancy. From the obvious physical changes to the more subtle, nearly every part of your body undergoes changes to assist in your baby's development and to prepare your body for labor. Some you might not even realize are happening—increased blood flow, realignment of your spine to help with balance, even adjustments to your vaginal microbiome.
What is a vaginal microbiome?
We hear the term, "microbiota," tossed around most frequently in conversations about gut health. But taking probiotics for vaginal health for a balanced vaginal microbiota is another factor in a woman's health. And taking probiotics during pregnancy can be incredibly beneficial. A vaginal microbiota is the community of different bacteria cohabitating in the vagina.* When in balance, the diverse community dominated by Lactobacillus maintains a low, acidic pH protecting against infection, yeast, and viruses.1 Essentially, it's your own personal built-in defense system.
Taking probiotics during pregnancy can be incredibly beneficial.
Unfortunately, any number of things from sex to stress—even a round of antibiotics—can disturb the natural balance and bring with it some unpleasant side effects. Overproduction of candida, a species of yeast, or bacteria, can cause an imbalance that can land you back in the doctor's office. You get the picture.
Changes to the vaginal microbiome during pregnancy
The importance of a healthy vaginal microbiome is only magnified during pregnancy.
There are more opportunities for disturbance—the dramatic changes in hormone levels and changes in sexual activity.2
And there are more opportunities for healthy benefits. An optimal balance helps support your natural defenses to protect vaginal health. This balance is important during any point of your life but especially during pregnancy.
The importance of a healthy vaginal microbiome is only magnified during pregnancy.
Balanced vaginal flora is also important for your newborn baby's microflora development. It is during childbirth that you pass along your microflora to help seed your baby's microbiota, which is critical to the immune system and neurodevelopment.4
Pregnancy probiotic supplementation puts the power in your hands
Maintaining a healthy vaginal PH doesn't have to be left to chance. Adding a vaginal health probiotic supplement like AZO Complete Feminine BalanceTM to your daily routine helps support your natural defenses to protect vaginal health.* Powered by INTELLIFLORATM, a clinically-proven blend of four lactobacillus-based probiotic strains, it works to replenish the good bacteria in your vagina to restore a healthy pH balance.* Safe to use while pregnant, the probiotic species in INTELLIFLORATM were discovered in healthy pregnant women. Plus, it's one of the few probiotics backed by clinical studies in pregnant women and is safe to use while pregnant—a claim few other probiotics can stand by.* Of course, like you would before taking any other supplement, check in with your doctor for the official thumbs up.
1 https://www.frontiersin.org/articles/10.3389/fmicb.2016.01936/full
2 https://www.news-medical.net/health/Vaginal-Microbiome-During-Pregnancy.aspx
3 https://www.nature.com/articles/s41598-017-07790-9.pdf?origin=ppub
4 https://www.sciencedirect.com/science/article/pii/S1472648317301876
Editor's Pick
Restore balance to your vaginal microbiome*
Video
From A to Z(O), learn the language of your body.
Editor's Pick
It all starts with healthy habits.